Newbie looking for some insight on a few questions/concerns I have with my new PE FP30. The guys just finished the install Monday and I was wondering about the following:
My chimney pipe is DuraVent DuraTech 6" galvalume. Should the outside wall of this pipe be too hot to leave your hand on during a burn? I can quickly touch it to feel how hot it is, but can not leave my hand on it for more than maybe 1 second. This is on the first 4ft section of pipe off the top of my unit. I did check the pipe up in the attic as well, maybe 6-10ft above the unit, and it is still very warm up there, a bit cooler, but still not leaving your hand on it for a long time.
I have attached a picture of my OAK duct. Is it alright for this to be running across the top corner of the unit and touching my chimney pipe? Also, is it normal when I have it dampered down running on low for that OAK duct to get fairly warm to the touch pretty much anywhere shown in this picture? It dissapates as you feel the duct closer to the ceiling.
A DuraVent attic insulation shield was used where my chimney comes thru into the attic. However, this looks a little bit different than I was picturing, and wondered if anything appears to be alarming. I will say that this work was done prior to the insulation being blown, and just a small amount of insulation found its way in to the "box out" area for the chimney, maybe 1in of it. It was touching the larger OD shield but not the actual chimney pipe, the inside of the collar should be clean and empty still. Just wondering if we need to get all this our of that boxed out area between 2x4s and shield?
EDIT: I have read where some of the members here are placing a condar or similar stove top thermometer just above the left side if the door to monitor temps. Can someone post a picture? Anyone know if this will still work with the craftsman surround?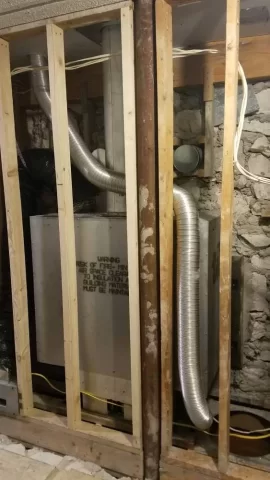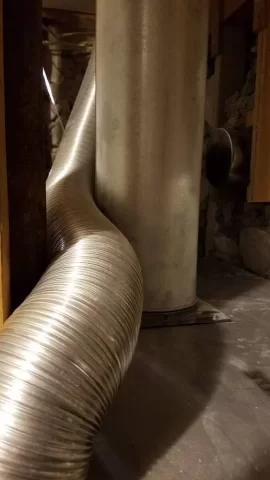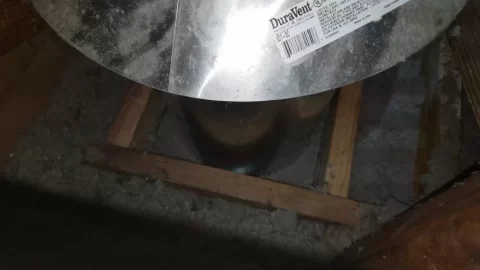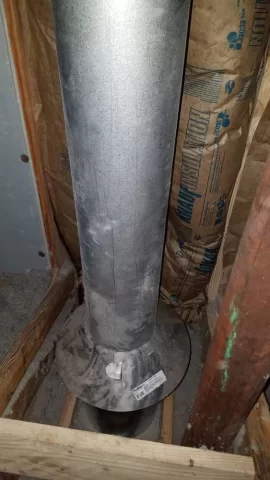 Thanks for them help. Let me know if more info is needed.
Last edited by a moderator: