The Chimney Sweep Online Fireplace, Woodstove, Gas Stove and Barbecue Shop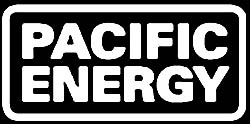 The Alderlea T5 LE Woodstove
Specifications: Pacific Energy Alderlea T5 LE wood stove
=====================================================================================
"Just wanted to let you know we are finishing the 2nd full season using our T5. It's definitely the best stove we've owned in 30+ years of burning wood. Although it is advertised to heat up 2000 sq.ft. it easily heats our 2400 sq.ft. home. And, once it is going we almost never need to adjust the draft control higher than the lowest setting, which gives us a burn time of 8-10hrs. It was worth the time researching to find the Alderlea T5 and your online store."
Thank you,
Brad Bleiler"
The Chimney Sweep, Inc.
913 Harris Avenue
Bellingham, WA 98225-7032
1(888)-354-6722 toll-free in U.S. & Canada
1(360)-676-9080 FAX
http://www.chimneysweeponline.com

To send us E-Mail, Click Standard E-Mail Window or (our reply form)
Copyright © 1996 - 2019 The Chimney Sweep, Inc.