As the title reads, tonight I finally cut down my first tree! I have been bucking wood with the chainsaw for a few years now and small to midsize branches but never a tree. This thing has been dead since we moved here 3 years ago but have been so busy.
Came down perfectly, some kind of hardwood with some thick and gnarly branches. A lot of clean up but it's down. Started cutting the small branches but ran out of gas and had to get the kids to bed.
Also had a cedar that was uprooted in last years windstorm that finally toppled onto another tree, bucked that too.
Still have a big ole dead pine to cut but it worries me. Natural lean to where I don't want it to go.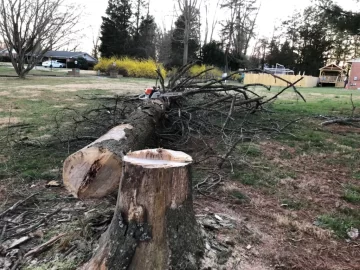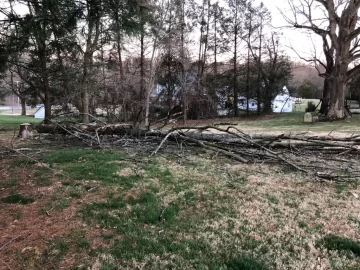 Last edited by a moderator: